(From Bill Hyde – ECGRR President)
The intake of golden mixes is something that needs ECGRR board approval and Golden Doodles are mixes for the purposes of ECGRR.
When Jasper's surrender form came in, it was placed in the "maybe" pile.   Our rescue has had some successes placing mixes, but have also had cases that stay with us for a long period.  When Jasper's photos arrived and I met him in person, it was an absolute shock.  I was determined to get him the help he needed and the majority of our board agreed.
Here is what Jasper looked like a few years ago: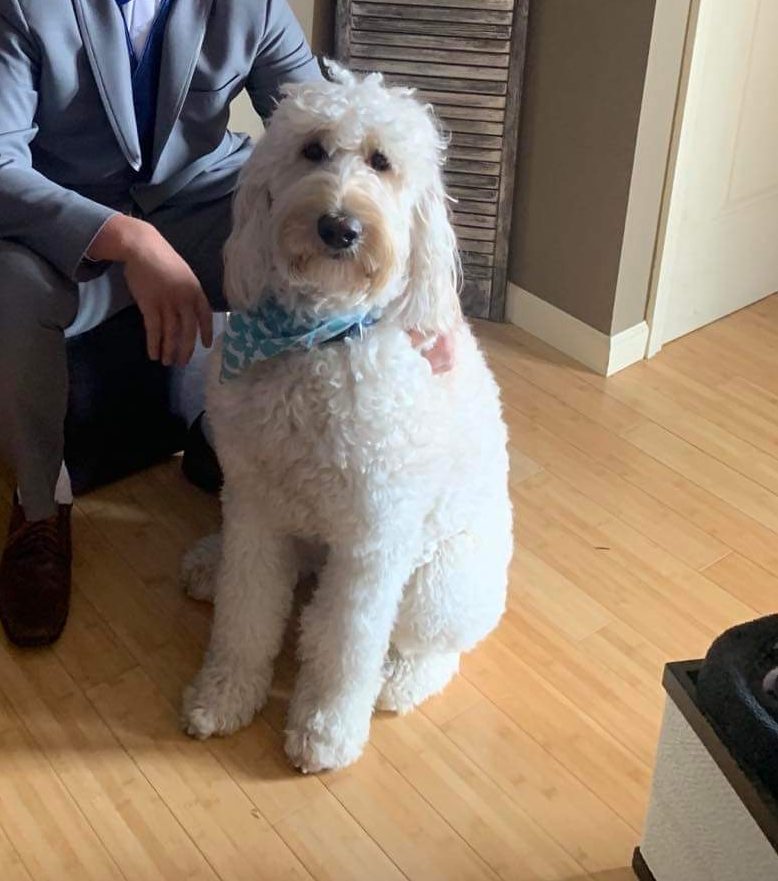 Here's what he looked like when I met him last week: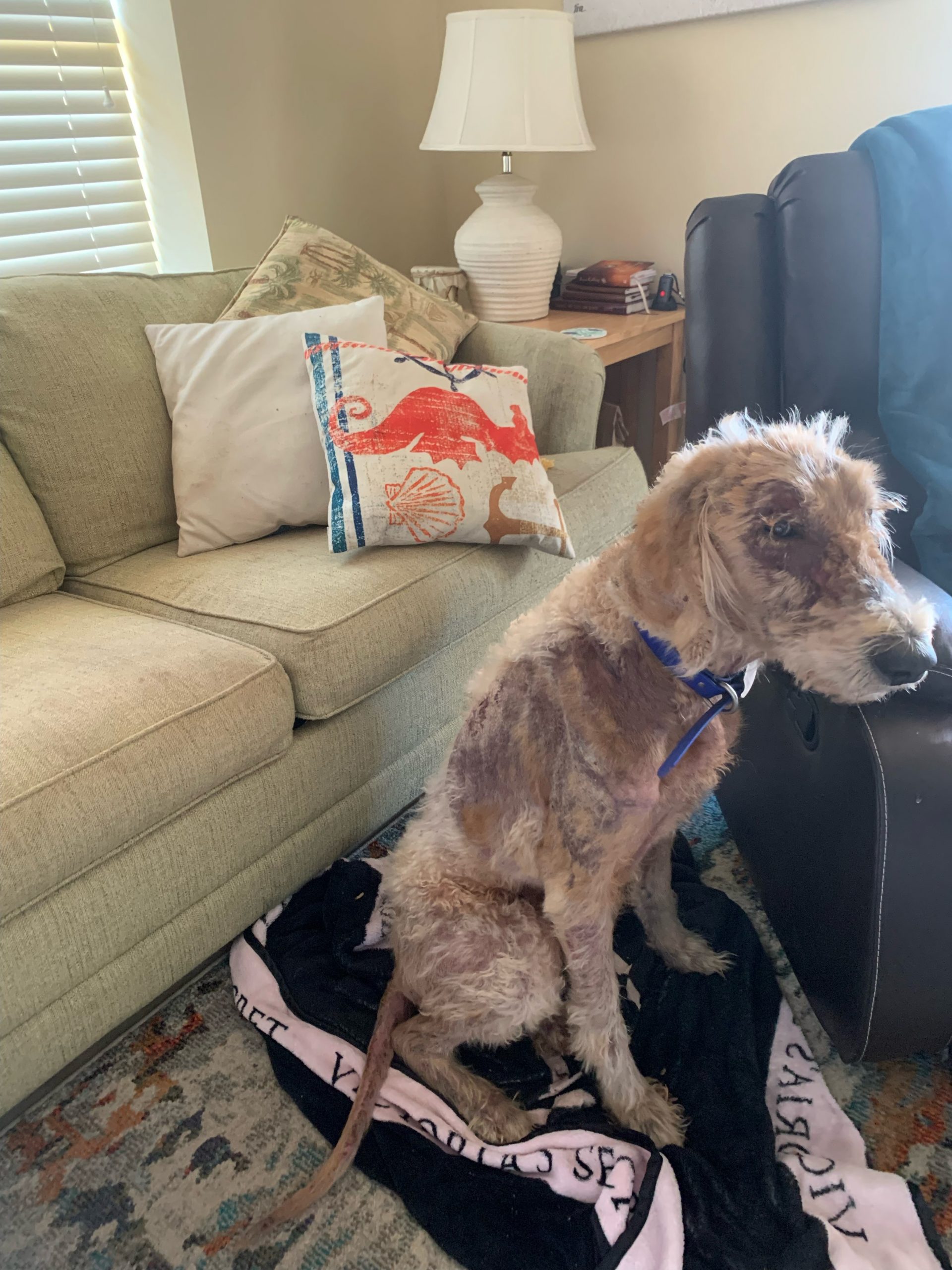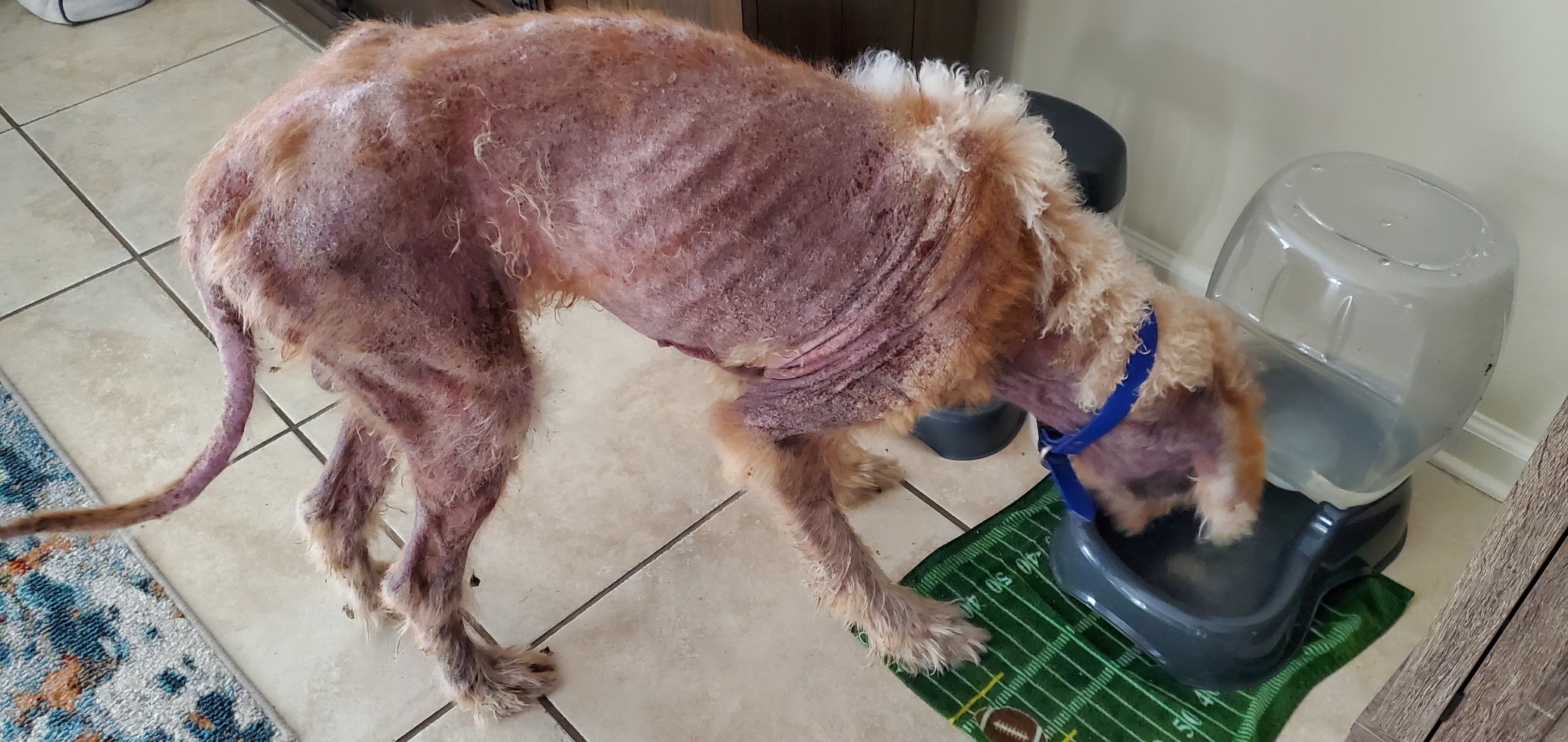 ECGRR took in Jasper and he's currently at one of our favorite vets getting the treatment he needs.
It will be a long haul with baths several times a day, antibiotics and other medications.  In addition to his skin issues, he has intestinal worms, an infected eye and ear infections.  Despite all this he is a wonderful dog ready to play and show his affection to anyone he meets!  When cleared by the vet, he'll head off to one of our fosters and then get matched with a loving forever home! We'll be posting updates on his progress.
Jasper arrives at the vet …